Quick Contact:
+91 98460 55409 ,
Email
:info@lifemed.in



CITOFEM
makes

LIQUID CYTOLOGY

more

AFFORDABLE!

Citofem is used internationally, due to its competitive pricing and quality.
---
About Citofem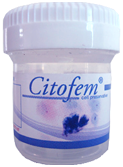 Citofem provides a modern alternative to the pap test which was developed in 1943. Citofem, along with other liquid cytology tests, has begun the modernization of cervical cancer diagnosis by providing a test that will present a greater number of cells in a laminar or sheet-like fashion, so that the technologist can provide a much more efficient and precise diagnosis.>
Why Citofem ?
100% of the collected sample sent to the lab for processing.
High quantity of endocervix-specific cells collected.
Fast processing that can be scaled for efficiency.
Removes interfering substances in the sample.
Allows for multiple tests to be run off a single sample.
Allows for significant cost savings to the lab.
Requires no expensive processing equipment .
Pathologists and cytotechnologists will enjoy a quick and more efficient diagnosis.
Want to Know More ?
For Labs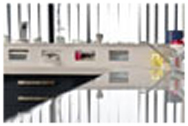 In processing, the samples are concentrated, preserving the cells and removing many of the contaminants, such as mucus and inflammation. Then the concentrated cells are removed and preserved, requiring a small amount of the collected cells for initial testing. This allows for multiple tests to be run of a single collection sample.
CUBLIQ (Liquid cover glass)

An optional component in the Citofem System is CUBLIQ™ which is a proprietary resin that hardens in 15 minutes and does not require mounting medial. CUBLIQ™ may be used with any cytological or histological specimen (except wet mounts)."
The display of the processed sample at the microscope is high quality as there tends to be no bubbles.
When the slides are not used (3 to 5 years later), the material encapsulated by CUBLIQ™ can be removed (such as removing an adhesive). The slide may then be recycled.
In the staining battery, it is not necessary to use Xylene. This implies that after passing through the EA50 stain and alcohol, the slides are dried and then coated with CUBLIQ™ This prevents chronic toxicity inhalation from organic solvents.
The price of CUBLIQ™ liquid glass cover glass is lower than the traditional cover slip making it much more economical.

This kit has all the materials that you need to perform the test.

Contains 500 bottles with 10 cc of preservative cell liners with 25 units each. (Part BC 0001-A).

Contains one box with 500 brushes brush CombiCervex Rovers, in packages of 25 pcs. (Part BC 0001-B).

500 glass slides in boxes of 50 units each. (BC 0001-C Part).
Liquids Processing Box: 450 mL of BIOprep, 250 ml of Cubliq, 450 ml of Gill hematoxylin, Orange G 6, EA-50
For Health Care Professionals

Advanced screening techniques ranging from cell collection to analysis make Citofem® a great choice for modern cervical cancer screening.
Rovers® Cervex-Brush® Combi
The Rovers® Cervex-Brush® Combi will collect both Ectocervical and Endocervical cells from patients. The Rovers® Cervex-Brush® Combi is a newly patented, high tech product capable of delivering a higher cellular yield of endocervical cells than the traditional Rovers® Cervex-Brush®. Laboratory tests have also indicated an increased viral load in the collected cell material.

The Rovers® Cervex-Brush® Combi was developed for two main reasons
Easy and effective application of the device.
Improved endocervical sampling.
Advantages
Besides the advantages of the Rovers® Cervex Brush® and the Rovers® endocervical samplers, the new Rovers® Cervex-Brush® Combi offers the following features:
Only three rotations needed.
2-3 times more endocervical cells (Bogers et al.).
High HPV viral load.
Less need of additional devices.
For liquid-based,as well as conventional cytology
CE marked and 510(k) approved for USA market.
Citofem – the product
" World Health Organization data shows that a woman dies somewhere in the world every two minutes as a result of cervical cancer. Medical professionals worldwide recommend periodic testing for all women, beginning shortly after their first sexual activity. For more than 50 years the only option for detecting cervical cancer has been the traditional test known as the "Papanicolaou test" or "smear", commonly referred to as the "Pap

While the Pap has led to widespread screening in many parts of the world, cervical cancer screening had not experienced any technological advances until the recent introduction of "liquid cytology" technology. Liquid cytology procedures for cervical cancer screening far surpass the Pap in the quality of their results -- in accuracy, in precision, and in depth of analysis. These results have been scientifically validated and liquid cytology procedures are now available worldwide for cervical cancer screening.
Citofem is different. It achieves the same superior results of all liquid cytology products. But, Citofem's approach includes a very simple manual procedure for sample preparation that eliminates the need to purchase costly equipment. Analysis requires no specialized training, and requires no additional purchases of related laboratory equipment or supplies. All that is needed to carry out the tests is found in the kit provided by Citofem at a price comparable to the traditional Pap.
Advantages
Better test results [compared with the traditional Pap test]
Liquid cytology results in a significant reduction in false negatives, resulting in an increase in the diagnosis of the disease in it's early stages.
Liquid cytology is also responsible for a reduction in inconclusive results arising from atypical squamous cells (ASC) or inflammatory material.
Liquid Cytology results in an increased level of detection of low grade squamous intraepithelial lesions (LSIL) and high-grade squamous intraepithelial lesions (HSIL).
Citofem is a complete liquid cytology system for the early detection of cervical cancer.
Technological Advantages
Cervical cells are taken with the Rovers® Cervex-Brush® Combi, the world's most technologically advanced brush for cervical sampling, extracting a large number of cells for the earlier detection of cancer.
Cells to be analyzed are optimally preserved morphologically for a more accurate analysis.
One hundred percent of the patient's sample is sent to the lab for processing, enabling the preparation of multiple slides; providing an excellent opportunity to carry out further tests. This feature dramatically reduces the backlog in any laboratory and also eliminates the usual 6-month waiting period for retests. It will allow for HPV and histo-chemical immunology tests utilizing any FDA approved molecular test.
Citofem is processed without using xylene in the staining phase, ensuring a safer process and improved working environment.
Cells to be analyzed are deposited next to each other in the form of a mosaic in monolayers, concentrated over a small area, but sufficient for a diagnosis. This dramatically allows cytology technicians to analyze more slides per hour, reducing laboratory backlogs.
The majority of mucus, blood, inflammation, etc. is removed from the sample.
Cells are fixed on the slide with a resin (Cubliq®) that ensures high optical quality, reduces breakage, and eliminates the use of mounting media and slide covers. This enables a more cost-effective study.
Citofem is formulated to provide all the advantages of the latest liquid-based cytology technology, without the need to use expensive high-cost equipment or to invest in special training
Scientific support
Publication of clinical results obtained with Citofem in a scientific journal (UNIBE ISSN16593545, vol. 2, number 1, 2010, available on request).
The favorable opinions of the Citofem process of experts in cancer detection in Costa Rica: Dr. Guillermo Montero, Dr. BernardaTuk, Dr. Daniel González, Dr. Claudia Quesada, who may be consulted. (Testimonies available on request.)
Regulatory support
All Citofem product components are listed and cleared with the US FDA. Please see the chart below for specific details:

| Product Component | Product Code | Class | Exempmt /510K |
| --- | --- | --- | --- |
| Citofem Cell Preservative | LDT | Class 1 | Exempt |
| BioPrep Cell Fixative /Isotonic Buffer | LDT | Class 1 | Exempt |
| CUBLIQ Liquid Coverslip | LEB | Class 1 | Exempt |
| Glass Slides | KEW | Class 1 | Exempt |
| Rovers cervex brush combo | HHT | Class 1 | 510 K Approved |
| EA-50 Stain | H2J | Class 1 | Exempt |
| Orange OG-6 | H2J | Class 1 | Exempt |
| Hematoxylin Reagent | H2J | Class 1 | Exempt |

Approved by Costa Rica's Ministry of Health in 2007 as a medical device. Registration: 2101-EMB 2191
Recognition
Received 2nd place at the World Invention Exposition in Geneva for 2012.
Selected at CR-INNOVA, 2010 as the most important scientific and technological innovation and the activity with the highest number of votes in all categories, surpassing projects of all the universities, including the ClodomiroPicado institute.
Recognized as the most favored testing system for the detection of cervical cancer by the majority of Costa Rica's pathology laboratories.
Winner of the 2011 Jorge Manuel Dengo prize for innovation, the top prize for scientific achievement in our region. bioTD was presented this recognition by the President of Costa Rica in recognition of Citofem's contribution to the advancement of health and technology in the region.
News of the innovation has circled the world. The UNIVISION channel website has a permanently available video about the CitoFem system. DiCYT, the international news agency for the dissemination of science and technology, formally presents the Citofem system to the international scientific community.
Recognition on national television by channels 6 , 11 and on the radio where it was even selected by Radio Monumental as the most important scientific and technological innovation in Costa Rica in 2010.
The principle advantages for the client
No retesting necessary due to broken or inadequate slides
Potentially Higher throughput for analysts
High quality system for the detection of precancerous cells
Xylene free system protects the technologists who process the samples
An all inclusive kit eliminates any additional purchases (or components can be purchased separately).
No additional equipment to buy
No specialized training is necessary
The Citofem system is less expensive as it includes all the necessary inputs for processing (bottles/vials with cellular preservative, Rovers® Cervex-Brush® Combi, BIOprep, Cubliq, stains and slides).
For Patients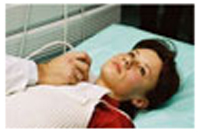 In the fight against cervical cancer, there are many clear advantages to using Liquid Based Cytology (LBC) as the primary screening tool. LBC is quality and affordable product which is easy to use for for patients, medical professionals and laboratory workers. The testing materials, combined with no ancillary fees in terms of additional equipment requirements, make Citofem an affordable choice.
The pap smear:
was useful as it was the test that brought out women in high numbers to the lab. The benefit of a greater amount of women being tested saved lives. Today, however, liquid cytology and especially Citofem provide women a much greater level of protection
Finally you have Citofem, a test method at a low cost but with technical advantages that translate directly into greater security to its patients. We feel that Citofem is the logical substitute of the pap smear the second most used medical diagnostic test worldwide.
Why should we switch to Citofem worldwide right now?
100% sample preservation (no other system has this)
3x more endocervical cells (earlier stages of can be detected)
10x faster in sample processing and in sample analysis than pap
70% plus removal of interfering substances in the sample
multiple slides per patient (an option only with this system)
and it is cost equivalent to the traditional pap smear
Scientific Discussion of Citofem
In 2000 Payne and Chilcott (Sheffield, UK) completed a study validating the advantages of liquid cytology over the pap smear tests. They found that screening for cervical cancer using liquid cytology decreased the incidences of false negatives by 11% and increased the detection (positive diagnoses) by 9% over the pap test.
Sometimes also known as monolayer cytology, liquid cytology has demonstrated in other studies to be significantly superior to the pap smear in sensitivity (gains of 9% found by Coste, J in 2003. BMJ) and in specificity (gains of 10% in specificity was reported by Kulasingam, SL in 2004.JAMA).However a study by Willis, BH in 2005 found no additional gains when liquid cytology was automated (Health Technol).
That is why we believe Citofem garners all the benefits of liquid cytology (even exceeds them) and does not burden the test system with automation that adds expense without adding technical advantage.
Right now Citofem is the test system of choice for the detection of cervical cancer worldwide. And let's not forget Citofem's very high retrieval of endocervical cells that opens the window to the diagnosis of those earlier stages of cervical cancer